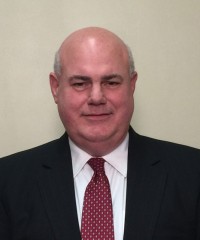 Email
Risk Advisor
I have lived in North AL for my entire life. I grew up farming in Lacey's Spring, AL where I grew cotton, soy beans and corn with my father and brothers. This helped to instill a great work ethic at a very young age. I attended the University of North AL and studied Business Management. I have been married for 39 years to Laura Kilpatrick Bell. We have 3 children, Ryan, Daniel and Chelsea.
I spent 24 years working with Dunlop Tire Manufacturing Company in Huntsville, Alabama. I began my career as a production employee that covered absentee employees. I spent time training in Japan on their production and scheduling techniques that I implemented in the Huntsville factory. During my 24 years of service, I held jobs as a Production employee, Supervisor, Specialist, Auditor and Personnel Manager before retiring as Plant Shift Manager. After retiring from Dunlop in 2001, I became a small business owner by opening a insurance agency with Farmers Insurance. I have 15 years of insurance experience.
In the community, I coach little league sports, and have been involved with all school systems throughout Huntsville. I have also served on the
Board of March of Dimes and am currently serving as President of the High School Football Officials. I also work with the Alabama High School Athletic Association as a trainer & evaluator. I currently serve on the Board of the Alabama Hall of Fame Committee as well as A Board
Member on the Alabama Sports Officials Foundation. As a Deacon at my church, I am involved in ushering, security, and hospital ministries.